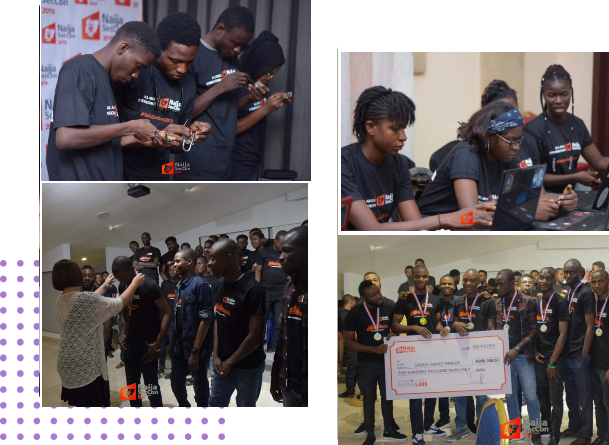 Capture The Flag ("CTF") is a special type of information security competition that identifies cybersecurity talents & challenges contestants to solve a variety of tasks ranging from a scavenger hunt on public websites to basic programming exercises, to hacking your way into a server to retrieve sensitive data or solving crypto, forensics related cases.
We are specialized in creating CTF challenges & managing online/onsite contests to suit your needs – whether for recruitment purposes or to sharpen your skills.
0
CTFs we participated in
Wanting to bridge the enormous divide between C-level, mid-level and entry level security professionals in the Nigerian Cybersecurity industry, NaijaSecForce (Nigeria's largest cybersecurity community), was formed.
The group has since evolved from networking remotely and in person, to playing & organizing capture the flag (CTF) contests and also to, knowledge sharing through the community channels and meet-ups, recommending junior professionals for their next gig and of course, our signature event: the annual NaijaSecCon Conference.
We build custom CTF challenges tailored to your needs.

We manage the entire hackathon end-to-end – from idealization, challenge creation, brainstorming to decide on the best remuneration for winners, challenge categories, infrastructure and support during the contest.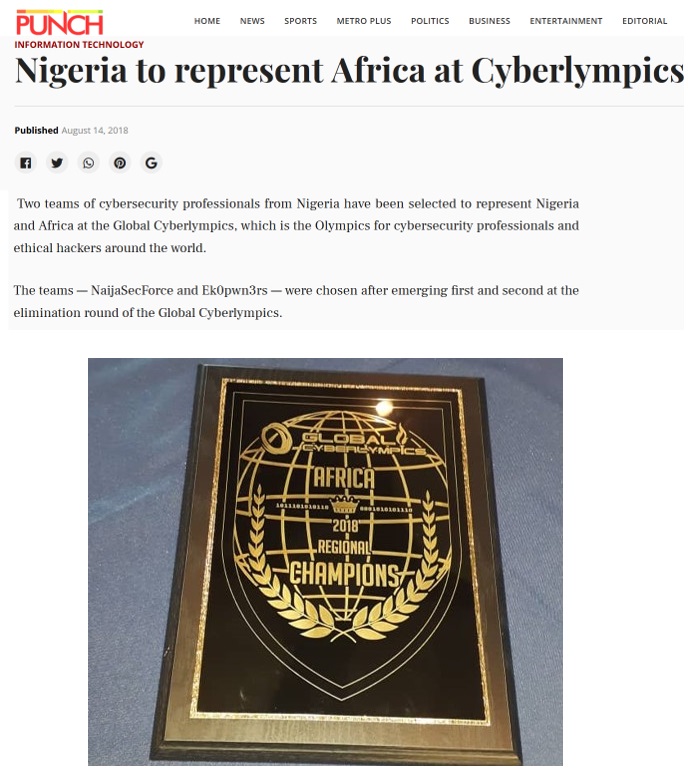 You can contact us via ctf[at]ctf[.]ng